Dr Julian Dantes (Principal Dentist)
Julian grew up on the Gold Coast and graduated from Griffith University, where he held a Sir Samuel Griffith Scholarship, was an inaugural member of the Griffith Honours College and achieved the Future Academic Mentoring Award in his final year. Following graduation, Julian worked as a FIFO dentist between busy private practices in Loganholme and Central Queensland. Julian joined the Mooloolaba dental practice with his wife, Sabrina, in July 2017.
Julian is passionate about providing exceptional patient outcomes and outstanding patient care. He has cultivated a reputation for a gentle touch and an ability to succinctly explain dental treatments in a way that his patients can understand.
He routinely attends continuing education courses, and has had extensive training in the placement and restoration of dental implants and in teeth straightening with Invisalign.
Julian likes to think he has a sense of humour, is a rugby league and rugby union tragic and enjoys going to the gym, and loves all things nerdy.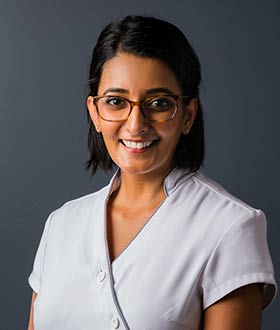 Dr Sabrina Dantes
Dr Sabrina Dantes graduated from Griffith University on the Gold Coast. Before joining the Sunshine Coast dentists team at Fenton Dental Mooloolaba, Sabrina spent time working in private practice and government clinics across the Gold Coast gaining experience in providing dental care for both the young (child dentist) and elderly.
She understands that most patients may be apprehensive about dental treatment, and is dedicated to providing pain-free dentistry in a relaxed and comfortable environment.
Dr Sabrina is passionate about dentistry and attends a range of continuing education courses to remain up to date with modern dentistry and further her knowledge. She is particularly interested in minimal intervention and preventative Dentistry, as well as cosmetic dentistry and comprehensive care.
In her spare time she enjoys her husband's bad jokes, movies, cooking and experiencing different cultures.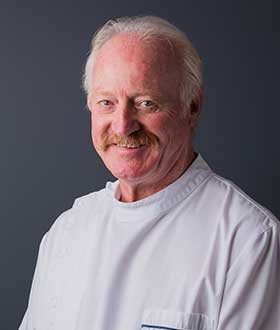 Dr. Mike Fenton
Mike graduated from Otago Dental School in New Zealand in 1978. After working in a busy practice in Upper Hutt, he moved across to Queensland to work in the Nambour Hospital Dental clinic. In May 1981, Mike started his own Sunshine Coast family dentist clinic nearby in Mooloolaba. Mike enjoys all aspects of dentistry with a special interest in restorative dentistry.
Outside of dentistry, Mike enjoys golf and spending time with his family and friends, and is an active member of the Australian Dental Association.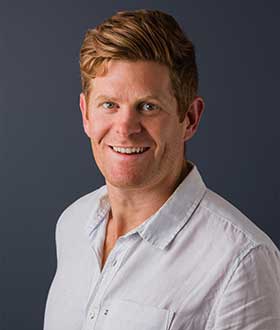 Dr. Steve Cook
Steve joined the Mooloolaba dental practice in July 2013. He grew up in Brisbane and after graduating from the University of Queensland, he relocated to rural Australia, where he gained valuable skills in all aspects of general dentistry. After working rurally for a number of years, he missed the beach, and the lure of the coastal lifestyle brought him to Mooloolaba.
Steve prides himself on providing careful, comprehensive dental treatment and enjoys all aspects of dentistry. His local dental patients love his relaxed chair side manner and appreciate his technical skills and gentle touch. Outside of the dental surgery, Steve loves travel and the outdoors. He has ridden a motorbike through South America and the Indian Himalayas. He also loves hiking, kite surfing and does the occasional triathlon.
Fenton Dental Staff
Please submit your details below and we will be in touch as soon as possible.