Mooloolaba Dentists at Mooloolaba Dental
Dr Julian Dantes (Principal Dentist)
Practicing at Mooloolaba Dental: Monday, Tuesday, Friday, Saturday
Practicing at Swell Dental by Mooloolaba Dental: Thursday
Julian grew up on the Gold Coast and graduated from Griffith University, where he held a Sir Samuel Griffith Scholarship, was an inaugural member of the Griffith Honours College and achieved the Future Academic Mentoring Award in his final year. Following graduation, Julian worked as a FIFO dentist between busy private practices in Loganholme and Central Queensland. Julian joined the Mooloolaba dental practice with his wife, Sabrina, in July 2017.
Julian is passionate about providing exceptional patient outcomes and outstanding patient care. He has cultivated a reputation for a gentle touch and an ability to succinctly explain dental treatments in a way that his patients can understand.
He routinely attends continuing education courses, and has had extensive training in the placement and restoration of dental implants and in teeth straightening with Invisalign.
Julian likes to think he has a sense of humour, is a rugby league and rugby union tragic and enjoys going to the gym, and loves all things nerdy.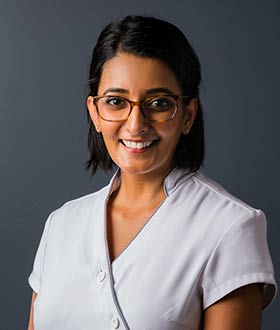 Dr Sabrina Dantes
Practicing at Mooloolaba Dental: Wednesday, Thursday
Practicing at Swell Dental by Mooloolaba Dental: Monday, Tuesday
Dr Sabrina Dantes graduated from Griffith University on the Gold Coast. Before joining the Sunshine Coast dentists at Mooloolaba Dental (formerly Fenton Dental) and Swell Dental, Sabrina spent time working in private practice and government clinics across the Gold Coast gaining experience in providing dental care for both the young (child dentist) and elderly.
She understands that most patients may be apprehensive about dental treatment, and is dedicated to providing pain-free dentistry in a relaxed and comfortable environment.
Dr Sabrina is passionate about dentistry and attends a range of continuing education courses to remain up to date with modern dentistry and further her knowledge. She is particularly interested in minimal intervention and preventative Dentistry, as well as cosmetic dentistry and comprehensive care.
In her spare time she enjoys her husband's bad jokes, movies, cooking and experiencing different cultures.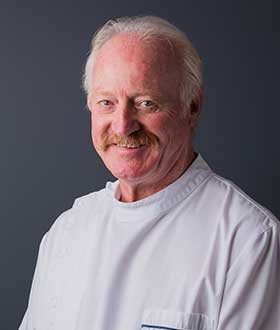 Dr. Mike Fenton
Practicing at Mooloolaba Dental: Tuesday, Thursday
Mike graduated from Otago Dental School in New Zealand in 1978. After working in a busy practice in Upper Hutt, he moved across to Queensland to work in the Nambour Hospital Dental clinic. In May 1981, Mike started his own Sunshine Coast family dentist clinic nearby in Mooloolaba. Mike enjoys all aspects of dentistry with a special interest in restorative dentistry.
Outside of dentistry, Mike enjoys golf and spending time with his family and friends, and is an active member of the Australian Dental Association.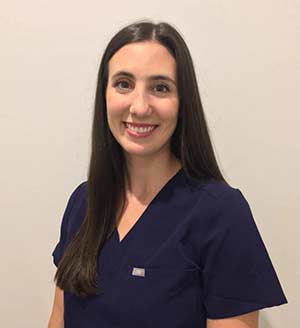 Dr. Danielle vertesi
Practicing at Mooloolaba Dental: Monday, Thursday, Friday,
Practicing at Swell Dental by Mooloolaba Dental: Tuesday, Wednesday
Dr. Danielle Vertesi is a very dedicated and passionate dentist. She enjoys promoting good oral health both in the office and around the community. She understands how important it is to create a comfortable and relaxed environment for our Sunshine Coast dental patients and is known for her kind nature and gentle touch.
Growing up in beautiful Canada, Danielle completed her Bachelor of Medical Sciences degree with honours at the University of Western Ontario before moving to Australia in 2012. Being passionate about oral health, she continued her dental education at Griffith University and graduated from Dentistry with an Award for Academic Excellence.
Danielle strives to provide the highest quality of care for her Sunshine Coast dental patients by regularly attending continuing education courses. Danielle loves working with her hands and has a keen eye for detail. She enjoys all aspects of general dentistry with a particular interest in cosmetic dentistry. Danielle has also travelled internationally providing dental outreach, as well as domestically, to provide her dentist services to Aboriginal communities around Australia.
For Danielle, the most rewarding aspect of dentistry is getting to know her patients and seeing them leave the Mooloolaba dental office both happy and confident in their smiles. In her spare time, Danielle is an avid runner, loves hiking, music, travelling and is currently attempting to learn how to surf.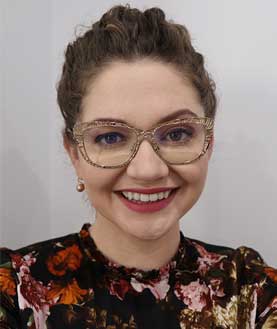 Dr. Shannon Astill
Practicing at Mooloolaba Dental: Monday to Friday
Dr Shannon Astill is a friendly and gentle dentist. Sunshine Coast residents are lucky to have her. She always has time to listen and talk to patients to ensure they feel comfortable and in control of their dental treatments.
Growing up in Cairns, she studied at James Cook University and completed her graduate year in Mackay. She later moved to Hobart where she was recognised as one of Hobart's favourite dentists. Four Tasmanian winters later she yearned for the Queensland sunshine, and what better place to move than the Sunshine Coast.
Dr Astill is passionate about providing her patients with detailed care tailored to each person's oral health needs. She enjoys all areas of general dentistry but has a particular passion for treating children and special needs patients. She also has a keen interest in cosmetic dentistry to help restore and preserve her patient's smiles and bites. She always prides herself in being a great communicator and as pain free as possible.
Outside of work Dr. Astill loves exploring the beaches of the Sunshine Coast, collecting vinyl records with her husband, cooking up a storm and discovering new parks for her son to play.
Mooloolaba Dental Staff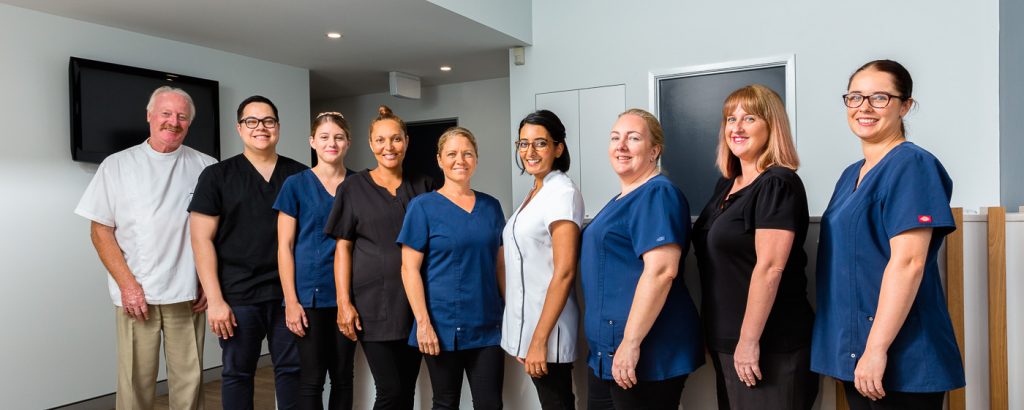 If You're Looking For A Sunshine Coast Dentist Near You, Give Us A Call Today.